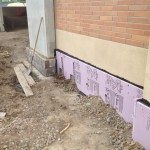 Sureseal Restoration LLC has been serving the Minneapolis/St Paul Metro and surrounding areas since 2011.
We look forward to educating and working with all our customers, be they individual homeowners or large corporations.
We thrive on hard work and excellent results.
Problem avoidance and problem solving are our specialties.
You will find we are outstandingly dependable and meticulous. Safety is always of primary concern.